Arkansas Access To Justice Open House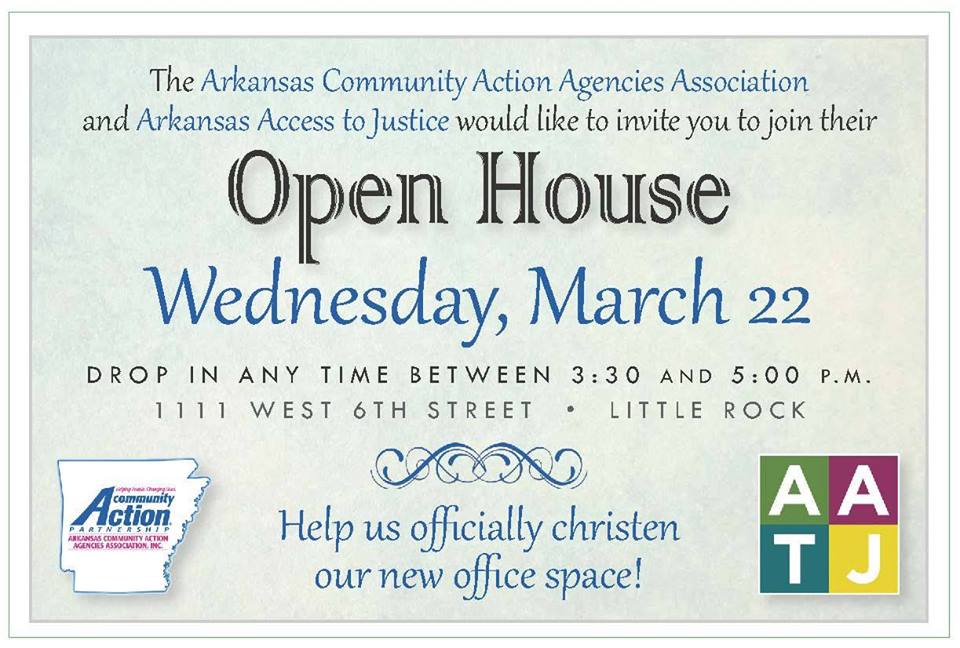 Arkansas Access to Justice and Arkansas Community Action Agencies Association would like to invite you to an Open House to celebrate their new shared workspace!
Our new offices are located at 1111 West 6th Street, which is in downtown Little Rock at the corner of 6th & Ringo Streets.
We hope you can join us on Wednesday, March 22 — please feel free to drop in between 3:30 and 5:00 p.m. for a tour of our new facility and a chance for us to tell you more about are two organizations.
Facebook page: https://www.facebook.com/arkansasjustice/
Facebook event: https://www.facebook.com/events/593571740848716/