Fair Housing Tester Training - Springdale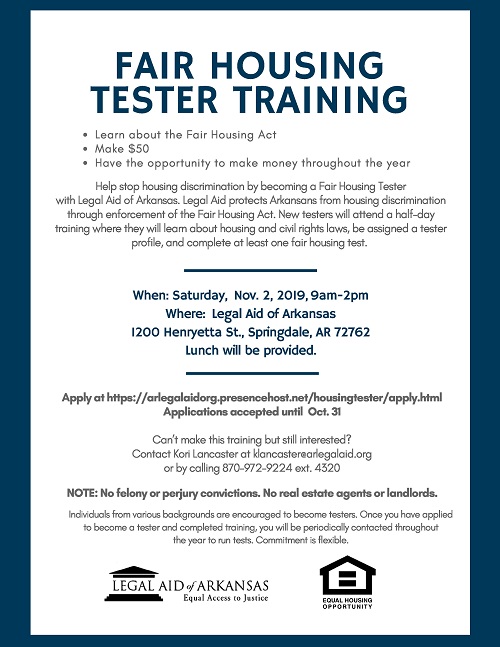 Help stop housing discrimination by becoming a fair housing tester with Legal Aid! New testers will attend a half-day training where they will learn about housing and civil rights laws, be assigned a tester profile, and complete a fair housing test. Once they have applied to become a tester and completed training, they will be contacted periodically throughout the year to run tests. Commitment is flexible. Testers receive $50 for one day of training and additional payment for tests completed throughout the year.
Before attending training, interested persons must complete the application at https://arlegalaid.org/housingtester/apply.html by Oct. 31.