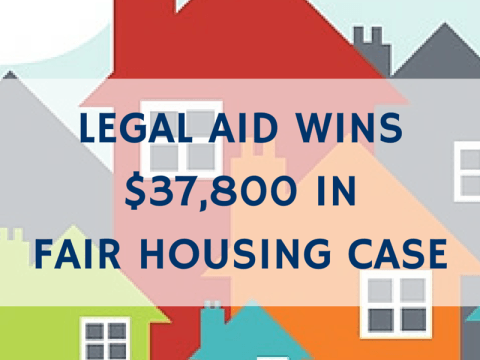 The Arkansas Court of Appeals has upheld a $37,800 judgment against a Paragould landlord for violations of the Fair Housing Act. Previously, the Greene County Circuit Court awarded the judgment for an incident that occurred on November 15, 2012.
The incident involved an eviction at gunpoint. According to the complaint, the landlord and a maintenance man threatened a mixed-racial family living at one of his many properties in Paragould. In an effort to force the family to move, the landlord pulled a pistol on a father, mother, and young child. At the same time, the landlord and his maintenance man made directed racial slurs at the family stating that they should take off running so he could do some "coon hunting." The circuit judge's award included both compensatory and punitive damages.
Legal Aid of Arkansas represented the tenant family during the lawsuit. The award represents a major victory in judicial enforcement of the Fair Housing Act. The Fair Housing Act prohibits discrimination in the sale, rental, and financing of dwellings, and in other housing-related transactions, based on race, color, national origin, religion, sex, familial status, and disability.
Legal Aid of Arkansas is a non-profit, public interest law firm that provides free legal services to low-income Arkansans with civil legal problems. Legal Aid is currently seeking to expand its efforts to enforce the Fair Housing Act. For more information or to apply for assistance, call 800-952-9243 or visit us online at arlegalaid.org.