Stephen Coger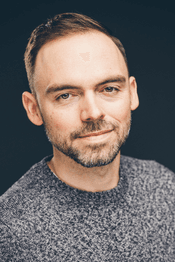 I was born and raised in Danville, Arkansas. From my parents, faith community and my Salvadoran and Laotian refugee neighbors, I learned to care actively for my broader human family. At the U of A in Fayetteville, I studied social movements and change makers like Fred Hampton and the Dalai Lama. Geshe Dorjee la, a Tibetan Buddhist teacher, then took me to India to work on an oral-history project designed to record the stories of Tibetans living in refugee settlements across India.
I served as a Fulbright Scholar in the beautiful, hot city of Resistencia, in Chaco, Argentina before returning to Arkansas to work at Legal Aid of Arkansas with survivors of violence, mostly Latinx and Marshallese women. I attended the University of Washington School of Law as a Gates Public Service Law Scholar before working with the American India Foundation in Tamil Nadu, India. In 2015, I returned home and started Arkansas Immigrant Defense. AID's primary work is serving children and youth as well as survivors of violence pro bono, while other adults pay on a sliding scale. AID is the only nonprofit in the state providing both defensive and affirmative immigration representation. AID is especially excited to serve LGBT+ immigrants and refugees, people with disabilities and other people living at vulnerable intersections of identities.
I published "A Myth of Progress," a report on Fayetteville's grim and ongoing tendency to discriminate against certain people in its arrests for nonviolent crime and saw an immediate, lasting and double-digit corrective decrease in those arrests. I live with my nephew-son, and revel in creating music and poetry as Lover Lover. For relaxation, I cruise around in my 1973 Volkswagen Thing, frolic with my dog, Frelly,  or play with my cats Pumpkin and Milo.