Reasonable Accommodation/Modification Interview
Legal Aid has developed a guided interview that will help draft a letter requesting a reasonable accommodation or modification from a housing provider. After answering a series of questions, a request letter will generate that can be passed along to a housing provider.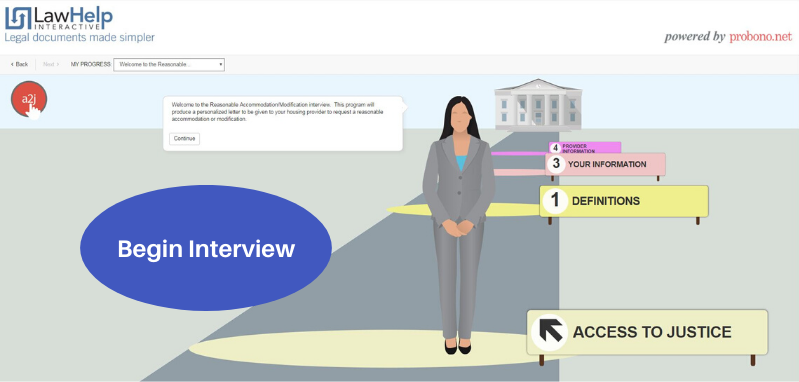 ---
Brochures
---
Fair Housing Explainer Videos
---
Helpful Links & Other Resources
Housing law fact sheets, self help forms, etc.
Assistance Animals in Housing Under the Fair Housing Act Fact Sheet
Arkansas Fair Housing Commission