Addie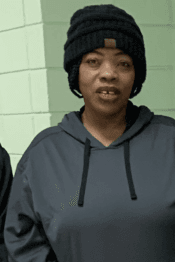 Addie, a resident of Elaine, Arkansas has been receiving Medicaid for approximately twenty years. She says that when she started receiving Medicaid, she was paying $30-$40 for her medications. Most of her medication is paid in full or she has a $3.00 or $4.00 co-pay. Addie suffers from Hypertension, Arthritis and Anxiety. She does not have transportation, so she depends on the Mid Delta Van for transportation to the doctor in Helena. 
Addie stays active by volunteering at the Elaine Legacy Center. She remembers her mother telling her stories about the 1919 Elaine Massacre. Volunteering at the center allows her the opportunity to connect with other descendants and to remain active.  
When asked "what her life would be like without Medicaid?" she stated, "It would be pretty difficult to exist."  This is true of many who live in this small Delta Town located at the end of the road.