Arrow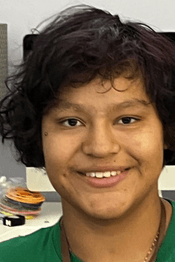 Arrow just turned twenty (20) years old and cannot wait until he turns twenty-one (21)! He looks forward to ordering his first birthday martini, and then whipping his driver's license out like, "BAM! 21!" - oh he'll be ready... But Arrow isn't drinking right now because he just found out he is pregnant.  
This is Arrow's second pregnancy – he is very excited but he's beginning to worry about everything that needs to be done before the baby comes. Arrow plans to give his child a good start – something he did not get in life. As a child, Arrow was abused and neglected, and he still suffers both physically and psychologically from the injuries inflicted upon him as an infant. His birth parents lost custody of him, but at the tender age of two, his adoptive parents added him to their family. He was glad he received new parents but sadly, that was not the happy ending he thought it would be.   
Arrow and his adoptive parents are estranged. He says his mom didn't speak to him for over four years - although they lived in the same house; and then his dad dropped him off at "Compassionate Care Clinic" approximately three years ago. So, he has been pretty much on his own since he was seventeen (17) years old. Gratefully, he has found friends, support, and safety at 1"Lucie's Place" – and he is very happy about that.  
Arrow is hoping to undergo gender-affirming treatments (including eventual surgery) after his baby is born, but he realizes he has a long road ahead of him. He will need to undergo four years of testosterone treatment before he has surgery, so he needs to ensure he is in a good place emotionally and has learned to better control his anger. He would also like to be in a good place financially – which he is already working on. He has a good job – and is using his earnings to pay off a few bills. Arrow is very glad he has Medicaid to cover his medical bills. He realizes that without it, he would be in big financial trouble. He has a lot of ongoing health problems that he struggles with daily; problems left over from his being physically abused as an infant. And he is also receiving psychological services to help him recover from his past trauma and prepare for a brighter future. He hasn't really cared much about having a PCP until now – having a baby is a lot of responsibility and he wants to get this right – with Medicaid as his partner.