Sabrena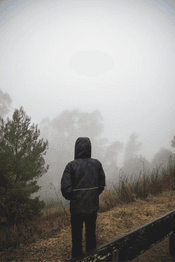 Sabrena isn't your typical, run-of-the-mill mother. She has a teen-aged son, Gabriel, who has been diagnosed with Juvenile Idiopathic Arthritis (which is commonly referred to as Juvenile Rheumatoid Arthritis) and psoriasis. Many people are unaware that children with Rheumatoid Arthritis will also suffer with a very painful type of psoriasis (which is often very difficult to keep treated).  
Along with all the other worries that come with parenting a teenage boy, Sabrena must help Gabriel keep up with a host of doctor's appointments, visits to Specialists, and medications. Gabriel is lucky. In the not-too-distant past, Rheumatoid Arthritis was a devastating, debilitating disease. But newly developed medications have changed that. Most children now grow up to live their adult lives independently and fully – so long as they keep up with their medications and follow the advice of their doctors. Sabrena is dedicated to ensuring her son does just that. 
Medication to treat Rheumatoid Arthritis, and its attendant psoriasis, can be very expensive. Sabrena and her family – due to a tight budget – found themselves having to make sacrifices (choosing what bills to pay and such) in order to keep up with Gabriel's health needs. Sabrina knew she needed help, so she headed to her local Department of Human Services to apply for Food Stamps. Her Intake Worker recognized her underlying medical need and offered to extend the application to cover ARKids for Gabriel. Two weeks later, a medical card came in the mail – Sabrina couldn't have been happier! Now she was able to tend to Gabriel's needs without having to worry about blowing up the family budget.  
Time went on and everything went fairly smoothly. COVID19 reared its ugly head, and Sabrena was happy to learn she'd been extended Medicaid benefits for the duration of the pandemic. Luck was with her, she didn't end up getting COVID – but was thankful that someone out there had anticipated her potential need for medical care. The pandemic really played havoc with the family budget – and one month she found herself at the first of the month without her rent. She worked hard to scrape together her rent and, on the 14th, approached her landlord with her full rent amount in hand. The landlord refused her offer of the full rent amount and informed her that she just needed to move. An eviction on your record makes it nearly impossible to get a new place to rent – so she fought the eviction and tried to hold on to her home. But it wasn't to be. And that is when things fell apart. 
Stability is important in any family. And it is imperative (yet slippery) when your family is short on resources. Losing her home meant not only finding a new place to live; but also, being a bit disorganized for a while. Sabrina still had her family to take care of, bills to pay, dinners to cook, and Gabriel to look after. The burden of searching for a new home while being forced to move with little notice was daunting and, in the chaos of it all, she missed DHS  mailings asking her for verifications required to keep Gabriel's Medicaid services going.* When you have few resources, losing your address can mean losing everything   including your insurance – and that is exactly what happened here.   
As Sabrena worked closely with her caseworker to re-establish Medicaid eligibility for her son, she also had to worry about finding a way to keep medications stable for him. Rheumatoid Arthritis is tricky – if it flares, it can take a long time to get it back under control. She talked to her local pharmacy, and they were able to combine savings offers from SaveonSP and pharmaceutical manufacturers to help her afford Gabriel's medications. Sabrena secured an address for Medicaid purposes, applied for retroactive Medicaid (to cover expenses from when Gabriel's ARKids was closed) and, thankfully, was back on track to providing Gabriel the level of medical care he required to stay healthy. 
Sabrena is beyond grateful for the help Medicaid gives to Gabriel each month. Without Medicaid, Gabriel would be experiencing a much lower quality of life and a bleaker future. She appreciates how Medicaid was extended to her during the pandemic – even though she ended up not needing to go to the doctor.  She worries that her own Medicaid benefits will stop once the pandemic funding ends but is still very appreciative for how Medicaid continues to have a positive impact on her and her family's lives.    
*As per DHS policy, if your mail is returned to the agency as undeliverable, you will automatically be terminated from the Medicaid program.  
Photo credit: 
Teen Boy Back To Camara   PC: Cavan Images