Virtual Criminal Record Sealing Clinic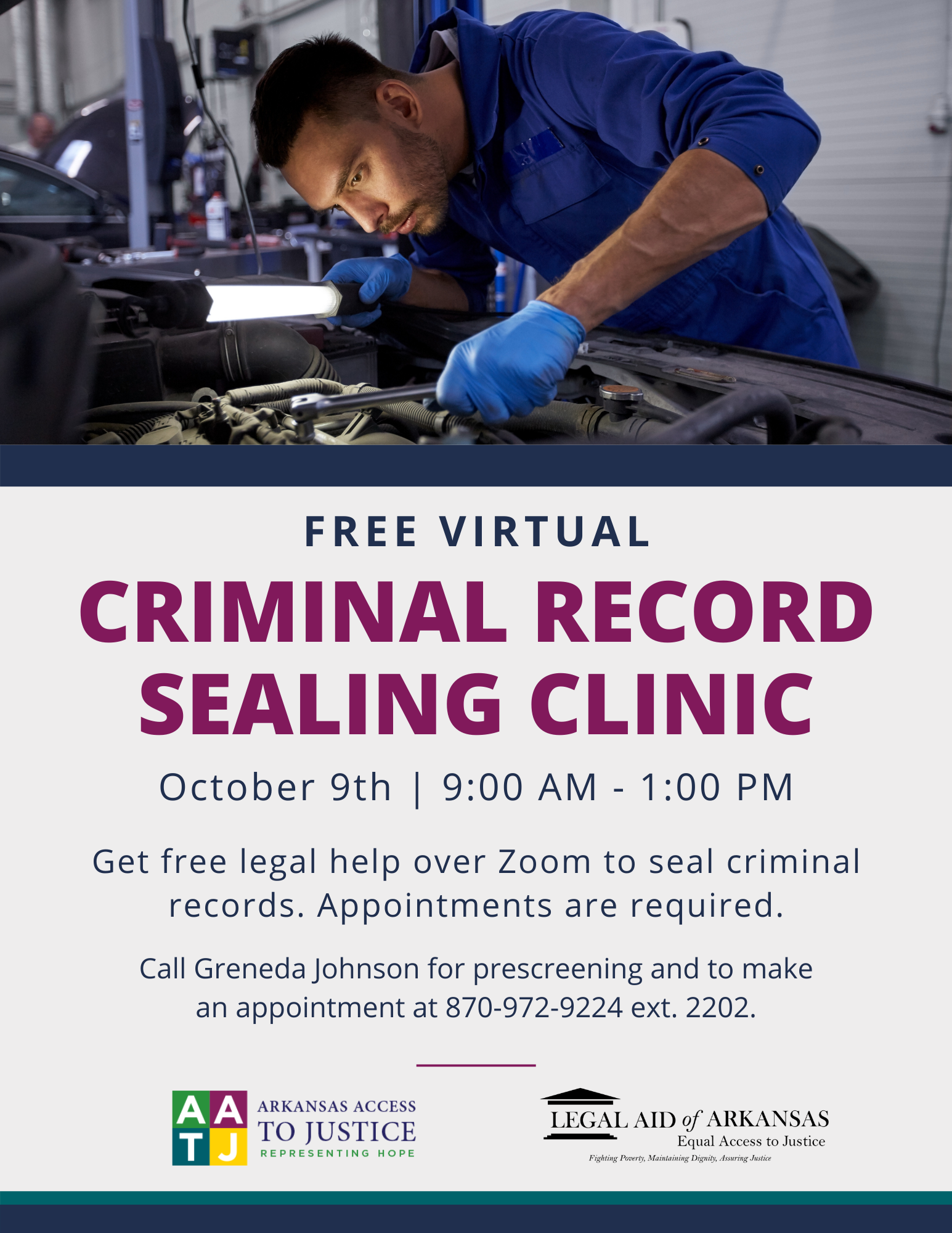 Sign up now for free legal help to seal a criminal record on October 9th. Sealing a criminal record can make it easier to find employment and safe housing.
Schedule a time to meet with an attorney over Zoom, provide documents related to your record, and get free help to seal the records on October 9th during your appointment.
Appointments are required to participate. Please call Greneda Johnson for prescreening and to make an appointment: 870-972-9224 ext. 2202
If you're an attorney and interested in volunteering, please call Greneda to sign up!