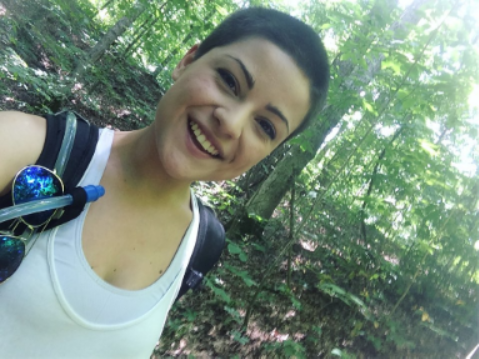 Into the Delta with Alexis
My name is Alexis Harshbarger and I am a rising 3rd year law student at The University of Memphis Cecil C. Humphreys School of Law. This summer I am working with Legal Aid of Arkansas to help raise awareness about adverse childhood experiences in the Delta region. Join me each week to learn about my experiences as a law student working for a legal aid organization in a rural community.
---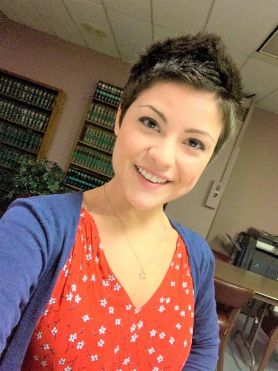 August 9, 2019
Final Days and Reflections at Legal Aid of Arkansas
While my time at Legal Aid of Arkansas is quickly coming to an end, I have had a wonderful summer learning so much and meeting many amazing people. This is officially my last week, but I know I will continue to use the skills and lessons I have learned here as I move forward in my legal career and life.

This summer I focused on the impact of childhood adversity in the Arkansas Delta. It's crucial to start providing more childhood aid to overcome challenges that can exist while living in poverty. I've learned how adverse childhood experiences (ACEs) can have such a huge impact on a child's entire life. It can affect their health well into adulthood and the way that they handle stress throughout their life. I believe that we can more holistically address childhood adversity when communities work together to provide a network of resources and support for children, parents, and adults who were impacted by ACEs in their childhoods. Legal services are important in this effort because there can be legal solutions that can minimize or eliminate ACEs. Whether it's helping a growing family secure stable housing, assisting a young woman suffering from domestic abuse, or applying for SNAP benefits, legal aid provides an important service when addressing and overcoming ACEs.

I spent many days at the office researching and writing about ACES, but I loved getting to participate in outreach events in the community. At these events, I was able to help Legal Aid of Arkansas build stronger community connections and raise awareness about the role of legal services and ACES. While being in the community talking with people and learning about ways to help them, I was reminded of the reasons why I chose to go to law school. I know that I will be able to help people in a really significant way. This experience at Legal Aid has inspired me to work harder and learn more so that I can do the best job serving my community.

After graduation, I am excited about the opportunity to pursue a career path in public interest law. There is such a high need for legal aid services because many attorneys are not an affordable option. Additionally, navigating "legalese" and the court system can be confusing and difficult for practicing attorneys. Many people seeking legal aid have limited educational attainment, many with only a high school education, so navigating this system is nearly impossible for them. This summer I've had the opportunity to learn so much about life in the Arkansas Delta. There are many people suffering at the hands of abusive partners, getting unjustly denied from Medicare or Medicaid benefits, and fighting with difficult landlords to secure stable housing. Most cannot afford to pay for legal help, which is why it has been extremely powerful to see the impact public interest law can have.
---
August 1, 2019
Yoga as a Tool to Overcome ACEs
Last week I visited the Mid-Delta Health Center in Clarendon, Arkansas. They were hosting an event with their Monroe County Children in Trust (MCCIT) program. MCCIT serves children and their families in Monroe County by providing them with community resources to improve their quality of life. The event I attended was for their summer program where each week a different community member would come and teach children different activities. They had classes on cooking, gardening, etiquette, agriculture and supplemented the program with art and other activities, like playing board games, crafts, and video games.

The children in the MCCIT program were referred to the Health Center through a screening process at school. Now all kindergarten and first graders are screened the first month of school.  Through the screener, teachers or staff are able to identify any needs the child may have, including health care services, educational services, legal services, behavioral health services and mentorship. 

When I went, the were hosting a yoga classes and recreational activities for kids. While they were practicing yoga together, the instructor talked about different kinds of strength and resilience. At the end, she also led them through a brief mediation and explained how you can hang onto what matters and let go of what doesn't. She had the students hold a piece of chocolate in their mouths and see if they could focus on it without chewing on it. This is a good practice of being mindful of what is happening with one's own body and showing how you have control. She had them focus on their breathing while they thought about the things that were important to them. She also gave them space to think of the things that they wanted to let go of too.

After the meditation, she had them identify those things by drawing or writing them down. A lot of the kids drew and wrote about their pets and their families. Then she talked with them about how they felt about them. Being able to recognize what matters and what does not is a crucial step to develop emotional literacy and healthy coping mechanisms.

Resilience is crucial when overcoming childhood adversity and combating the potential long term effects that adverse childhood experiences (ACEs) can have on a child. The  trauma of childhood adversity can get the brain stuck in a hyper-alert state and can cause problems with behavior and emotional self-regulation. The practice of yoga can teach you how to cultivate resilience and how to stay strong in the face of fear, sadness, and frustration. Yoga can help balance out the nervous system and calm down the hyper-alert state, it can aid in one's ability to manage emotions, and it can help one develop healthy coping mechanisms (if you're interested, here's an interesting read on more of this).  It is important for children and people struggling with trauma to have to resources to recover. These resources don't have to be limited to receiving medical or legal services, but they also must tools each individual can cultivate on their own.

Another event I attended was the Boys, Girls, Adults, Community Development Center's Community Connection Empowerment Event. There were numerous organizations and about 50 community members attended. Andrea and I provided Legal Aid facts sheets on housing, expungements, adverse childhood experiences, the victims of crime act, and other legal topics. I spoke with several people about the process of sealing their criminal records. Sealing a criminal record is such a crucial step to access a good job and stable housing. One young lady I spoke to was excited about planning to start her own trucking business in the hopes that it could provide a reliable job for her family. I also met several other AmeriCorps VISTA members and learned about the projects they are involved with in their organization.

This past week I have had the privilege to meet and work with many community members and local organizations. I know that building strong community connections is so important to holistically overcoming childhood adversity. We must come together and work from all angles to combat the ways in which adverse experiences can affect children.
---
July 25, 2019
ACEs Outreach at Food Banks
Recently, I have been focusing on places where we can do more ACEs outreach. I think food banks and food pantries are a great place for this because childhood adversity and food insecurity are strongly associated. Imagine the experience a child has when they are hungry. What happens if they experience that over and over throughout childhood? A study in 2015 explains the correlation between ACEs and how they can impact adulthood. ACEs have been connected to poor education outcomes, low wages, and social isolation in adulthood. When you consider how each of these outcomes can lead to food insecurity, you can begin to see how this cycle becomes, well, cyclical. Poverty, food insecurity, and childhood adversity are often generational and require intervention and access to resources to escape the cycle.

Over the 4th of July weekend, I visited my grandmother, who also lives in the Arkansas Delta. We talked about my project and what I have been working on this summer. She was my source of inspiration to reach out to the local food banks. She is involved with Hughes Christian Outreach and has done a lot of work within the local community. She knew of a specific food distribution event on July 20th that she thought would be a good fit to share information about legal aid. I knew this was something that I wanted to be involved with.

In addition to preparing for that specific event, I visited several food banks in the Delta region and  provided them with resources about our services, so that we can work together to alleviate some of the legal issues that contribute to ACEs. I wanted to make sure they had handouts and pamphlets to share with specific information about what we do and how we can help. I am hopeful that this will provide resources to those who are in need and help spread awareness about Legal Aid.

At the food distribution event on the 20th, we provided several bags of groceries, fresh fruit and vegetables, and Legal Aid materials to 72 families. I had the chance to speak with these families about the services that we provide and how they can contact us if they need assistance. Cost can often be a barrier that prevents people from seeking legal assistance. It was difficult to learn that most all of these families had never heard of Legal Aid, so if they needed legal help they wouldn't even know that we are here for them. It was good to know that everyone left knowing about what we can do for them should the need arise. Several people told me that they were very grateful that I was there because they were in need of legal assistance and didn't know how to get help. They said they were going to contact us soon. I was so grateful for the opportunity to share this information with them.

ACEs, like food insecurity, can impact many aspects of a child's life that can last into adulthood. The effects of that adversity can last well into adulthood often increasing the likelihood that their children will also experience ACEs. If we are to successfully address childhood adversity, it is necessary that we do so as a community and work on preventative measures to reduce ACEs.
---
July 19, 2019
A Trip to Helena
This week I visited our office in Helena, Arkansas to speak with Andrea Hope Howard, an AmeriCorps VISTA member and Alexandria Vann, a Legal Support Specialist. We talked about their experiences working in the Delta and the impact ACEs have in the community. If you're unfamiliar with Helena, it is a small town located on the Mississippi River, just south of the St. Francis National Forest. There are about 11,000 people living in the community. Two years ago, it was reported that 42.5% of the population lives below the poverty line. While I was driving through Helena on the way to our office, I noticed some of these signs of poverty in the rundown buildings that need some TLC. However, I also saw many signs of rebuilding and remodeling. A community coming together to change the story that statistic tells.

I followed the navigation on my GPS, but when I arrived at the office, I could not actually tell which building it was in. It was difficult to see the sign and, admittedly, I had to wander around the parking lot for a few minutes trying to find the correct building. Once I arrived, Ms. Howard explained that this was also a challenge that clients sometimes face. Many people in the community are unaware that we have a location in Helena and with it being difficult to find, even with GPS, that must be hard to get people to come to the office.

I talked with Andrea and Alex about their experiences in the Helena office and they both expressed concerns about how scarce legal assistance is in the area. Limited resources and staff make this a challenge to improve. People will come to Legal Aid because they are in need of legal assistance, often in need of immediate legal assistance, and there is not always someone there who can help. Often, clients will receive advice letters for their legal issues, but they need more one-on-one assistance to understand the language and process to move forward.

To learn more about the project I'm focusing on this summer, I spoke with them about adverse childhood experiences (ACEs) and how they impact the community. Any quick Google search will tell you that Helena has a high crime rate, including younger people. Ms. Howard shared how difficult it is to attend juvenile court because it's hard for her to see this cycle that they might soon become trapped in. She explained that there are so many kids being held for minor charges. She continued to say that this will only increase their likelihood of becoming adult offenders and frequently coming into contact with the criminal justice system. For some, they will serve time in prison and if they have children, this adverse childhood experience can greatly impact that child's health and well-being, especially later in life. It can also mean that they will be more likely to enter into this cycle that Andrea has seen over and over again.

Like Legal Aid, there are many community organizations and efforts to create change. The Boys, Girls, Adults Community Development Center is improving the quality of life for community members by building community competency and empowering people to help themselves. The Delta Crisis Center is working to end sexual violence through crisis intervention and  community education. There are also job opportunities coming into the area that need skilled workers. In response, the ACT Work Ready Community Initiation and the Phillips County Workforce Development are training high school students for these positions and implement CRC testing in the high schools. Andrea and Alex pointed out that with these improvements, the community is also remembering to be mindful of the past. An example of this is in the memorial that is being built to commemorate the lives of the African-American community members who died during the Elaine Massacre in 1919.

While there are challenges of working and living in an area with limited resources, Ms. Howard and Alex both expressed that this was their home and how much passion they have for helping it grow. They value what they are able to give to the community and it was a great opportunity for me to learn more about the collaborative efforts being done in the area.
---
July 3, 2019
Sealing Criminal Records in Arkansas
On June 29th, I helped people get a fresh start at our expungement clinic in Jonesboro. It was such an exciting opportunity. When you seal someone's criminal record, it unlocks opportunities to secure stable housing, get a good job, stabilize families, and eliminate stigma. 

I sat down with five different clients to talk about sealing their records. It was stunning to experience the barriers that exist for some of these clients living in this region. For the first two clients I met with, I was unable to seal their records because one was missing the correct paperwork and the other was ineligible at the time. This was a rough start, but I was beginning to see how difficult the process could be for some.

Before I go any further, I want to explain a little more about how the expungement process works in Arkansas and some of the hurdles individuals face: 

To seal a criminal record, you need a copy of that record. First, you need to travel to the clerk's office during business hours. This becomes challenging for many without reliable transportation and could mean lost income due to taking off from an hourly-paid position. Second, you need to place a request from the clerk's office. Third, you pay for the documents. Some documents can cost $10, unaffordable to most of our clients. That amount increases for those with multiple charges. Requesting time off work, losing income, reliable transportation, and cost, are all hurdles many residents face when trying to seal criminal records in rural Arkansas.

All of this just to get a copy of the record you are trying to seal. When you have the copy and you're ready to seal your record, there are more steps and, consequently, more hurdles that may arise.

To have your criminal record sealed, you must have already paid all of your court costs, fees, and any other payments associated with the charge. Then, you have to pay additional costs to have the documents certified. Then, if there is no free legal clinic, you need to hire a private attorney to complete the expungement petition and order which can become costly. Finally, you have to pay the filing fee for each document (another $50 per document). For many steps of this process, clients will face the same hurdles (transportation, cost, and time-off work) again and again.

Some of these hurdles can become barriers that prevent them from accomplishing this task. The services and outreach events we offer (like expungement clinics) are often the only way that low-income individuals in these rural areas overcome these challenges. This made it extremely difficult to tell the first two clients that I could not help them when they had come all that way to the clinic. Even though I was unable to seal their records, I still gave them the information they needed for the next action steps that they needed to take.

We were able to seal the records of the next three clients I met with and it was amazing to learn about their journey to be in the place where they are today, despite barriers, hurdles, and mistakes that were made.

One client had a drug possession charge. Her record was showing that she was charged with a Class Y felony of manufacturing, even though this was not what she was charged with. In Arkansas, class Y felonies are the most serious crimes you can commit that is not punishable by death. The client discovered this mistake in her records when trying to apply for a job and was refused because of this felony charge that she did not actually have. With her record sealed, she will no longer be prevented from seeking and accepting job opportunities. 

Another client I met with was just a year younger than me. Many years ago she was charged with stealing a bottle of nail polish and wanted to prevent this record from being public. She came in with a very young baby and wanted to seal her record so she would be able to pursue opportunities that would allow to create a more stable environment for her daughter to grow up in.

The last client I met with had served a year in prison for stealing copper from a railroad track. He told us he pled to serve only six months, however a mistake was made on his record that required him to serve twelve months instead. He told us that he was thankful he served a whole year because it helped him get clean from drugs, but it was frustrating that he had to spend an extra six months in prison because of an error like this. I couldn't right that wrong from him, but I was able to get his record sealed, so that he would no longer be punished for a crime that he had served his time for.

Reflections from the Clinic
Overall, we were able to seal the records of 16 members from this community by executing 32 documents. With grant support, we were also able to cover the filing fees associated with sealing a record, including the filing fees for many of the documents that were executed. This lessened the financial burden entirely or significantly for many of these people. Overall, we saved each of these clients a total of about $16,000, including attorneys' costs and fees, filing fees, etc.

It was great to be part of the process that helped so many seal their criminal records. I had helped with an expungement clinic in Memphis previously, but the experience in Arkansas was different. In Memphis, anyone can access ALL criminal records, free of charge, through the Shelby County Criminal Justice Portal. Clients from that clinic were spared from many of the hurdles that can get in the way of low-income residents in rural areas of Arkansas from establishing a better life for themselves. 

Floating on the Spring River
Over this past weekend, I decided to venture back out into the outdoors of Arkansas, so I went river rafting on the Spring River. I was expecting a quiet trip of enjoying the scenery, and while the scenery was beautiful, it was not at all a quiet adventure. There were so many happy people all enjoying their time out on the river with their friends and families. There were families with young children, young adults partying with their friends, people fishing, older couples having a relaxing day, and the floating DJ Supermoon. It was encouraging to see all the life that is in this state when many of the issues at work can be bleak. The trip to the river was refreshing and I am excited about moving forward with my project in helping the Delta and the families here. 
---
June 27, 2019
Love Your Heart – Marianna
Last Friday, we tabled the "Love Your Heart: Community Health Clinic" in Marianna hosted by the Lee County Cooperative Clinic and Marianna Housing Authority. We joined several other organizations, including Forrest City Medical Center, Arkansas Department of Corrections, Kids for the Future, and many more. We were there to speak with community members about housing rights, domestic violence, sealing criminal records, adverse childhood experiences (ACEs) and more. There were several organizations that I think we can partner with on future outreach events and it was great learning morning more about them.

I am excited about the potential to work together with Kids for the Future. This is an organization that prepares children for the future by focusing on childhood and early development, caring for patients and families, and providing rehabilitative services for children. I think this would be a good opportunity to collaborate on an outreach event for our ACEs project. That way we can talk with families about ACEs and how we can help navigate legal issues to create more stability for their families and children. We would be able to directly interact with families whose children may have ACEs and affect change.

When I have attended these events in the past, it can be a little overwhelming to receive all of the information that is handed out. When there is something that relates to me and my concerns, I am much more likely to take action after the event. Knowing this, I am going to help make sure we really focus on the needs of the people attending these events and how we can encourage them to reach out to Legal Aid of Arkansas afterwards.

Covering the HelpLine
Each week, I take a shift to cover the HelpLine. The HelpLine (1-800-952-9243) is a way for potential clients to start the intake process and then we are able to put them in contact with an attorney. I'll take down some basic information and what their legal issue or concern is when someone calls. Then I log that information into our database system so the attorney who takes the case has a better understanding of the situation when they speak with that client.

This week, I spoke with a client whose employer is refusing to pay her for her services. I listened to her story and took the information so I could then relay that to an attorney who can decide if they can help her. I think the HelpLine system works well for people to call when they are available and breaks down the barrier of having to drive to an office if someone does not have reliable transportation. It is different from meeting with clients face-to-face, which I really enjoy because I feel I can get to know the person better and immediately receive documentation from them that may be needed to start the legal process.

Stuffing Envelopes for Economic Justice
This summer I am also part of the Economic Justice workgroup, one of our focus areas of practice. I am excited and honored to be part of this group that has challenged the AR Works program that requires low-income Arkansans to jump through hoops to retain their health coverage through Medicaid. Their successful litigation means restoring lost medical coverage to thousands. And that's where I have been getting to help. So far, I've stuffed hundreds of envelopes with life-saving information. It was frustrating to learn about the imposed work requirement and I am happy to be part of the process that will help eligible people reapply for health insurance.

I know what you're thinking, stuffing hundreds of letters in envelopes seems tedious and annoying, but it's critical that people who lost coverage learn about opportunities to reapply so that they can continue receiving healthcare they need.

Sealing Criminal Records in Jonesboro
Tomorrow I am helping out at one of our Expungement Clinics in Jonesboro where we will be helping seal criminal records. I am excited about the opportunity to get back out in the community and learn more about the struggles people have in the area and how Legal Aid can help. I am eager to apply this experience to my ACEs project. I know that having a criminal record can cause stress in a family because it can be a barrier to jobs and other opportunities, which can cause ACEs. The National Institute of Justice says studies have shown that experiencing childhood adversity can raise the chances of juvenile arrest and criminal behavior in adulthood. By helping seal criminals records of people in the community we can help address some of the long term effects of ACEs by opening the doors to future job opportunities. 
---
June 20, 2019
Settling into Arkansas
Even though I was born and raised in nearby Memphis, I am very excited about being in Arkansas for the summer. I've already been here for about two weeks and I feel I have already learned so much about the work I'm doing and about the Arkansas Delta region.

While in Memphis I have attended many clinics offered by Memphis Area Legal Services and they have been incredibly valuable experiences that really remind me of why I am in law school. When I first started law school, I did not know what area I was really interested in practicing in or what I wanted to do, but I was excited to learn. After being in law school for two years I have been engaged with legal aid and pro bono work in many different ways, and I have really developed a passion for public interest work. This summer I am looking forward to the chance to become involved in the Arkansas community and help others whenever I can.  

Beginning the Work
Over the next few weeks, I will be working on helping the Legal Aid of Arkansas become more focused on addressing adverse childhood experiences. I am currently working on a report of impact that has already been and about our plans for the future. I will spend time during the summer doing outreach projects, like clinics, health fairs, and community engagement activities. All of this will help raise awareness of adverse childhood experiences and how the Legal Aid of Arkansas can help.
Exposure to ACEs, including abuse, neglect, domestic violence and parental mental illness and substance abuse, not only affects brain development, it can change children's hormonal systems, immune systems and even their DNA. This can cause behavioral problems, learning difficulties, and physical health issues.
While many families in Arkansas are living in poverty and children are experiencing higher rates of adverse childhood experiences, it does not feel like this is a place that has given up. It's easy to see that Legal Aid of Arkansas is very passionate about helping the community in difficult times. I am honored to be a part of this effort.
Since I started I have learned a lot about adverse childhood experiences and how they impact our communities. Before this I honestly knew very little about adverse childhood experiences. So my first real introduction to them was on my first day when I started reading The Deepest Well by Nadine Burke Harris. It's extremely informative about ACEs and why we need to consider their impact. It is truly eye opening to learn about the ways childhood trauma can change a person for life in more ways than you might imagine. I highly recommend reading this if you haven't had a chance yet.

Weekend Adventures
This past weekend I decided to go hiking in St. Francis National Park. Driving past the rice fields, watching the crop dusters fly up ahead, and slowly putting along the road behind a tractor is a breath of fresh air compared to the loud and cramped city life. While I do love Memphis, there is nothing quite like driving out on a two lane highway with only a few cars around you.
The park was absolutely breathtaking. While I did get lost a few times looking for the trail heads, each wrong turn on the road was not a wrong turn at all, but rather an opportunity to witness the wonder of this beautiful part of the country. While I have traveled all across the US, the countryside in Arkansas has always evoked feelings that fill me with nostalgia and hope.
On the way back, I stopped at a Lehi produce in West Memphis. I visit this peach stand every time I go to visit my grandmother in Arkansas; my family has been getting peaches and plums from here for as long as I can remember. They have without a doubt some of the best produce I have had. Some of my best memories from my childhood have been sitting out on the lake eating peaches and watermelon while watching the boats pass.
Keep an eye out for my next experience at the Community Health Fair in Helena. We'll be setting up a table to talk more with people about the services we offer and adverse childhood experiences. We will have goodies and brochures to give out to encourage participation. I am very excited about attending the Health Fair and getting the opportunity to meet more people in this community!