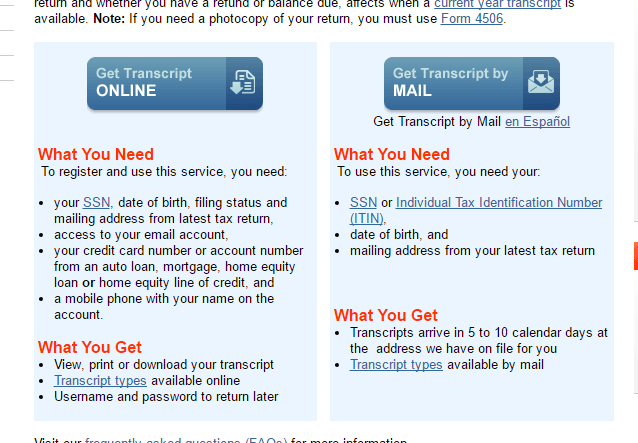 The IRS recently opened up its "get transcript" function on irs.gov after one year of unavailability. This tool gives taxpayers access to a copy of their tax transcripts and other important tax documents. The IRS has strengthened its authentication process to protect against identity theft. The new process is a two-step authentication process.
To access the new Get Transcript online tool, you'll need to have all of the following information: Social Security Number, address, filing status, an email address that you can access immediately, and a cell phone number that can receive text messages and certain financial account information If you don't have those things, you'll have to use an alternate method to obtain your transcript.
With access to transcripts online, taxpayers have increased access to their important tax information and potentially can avoid long hold times on calls to the IRS.