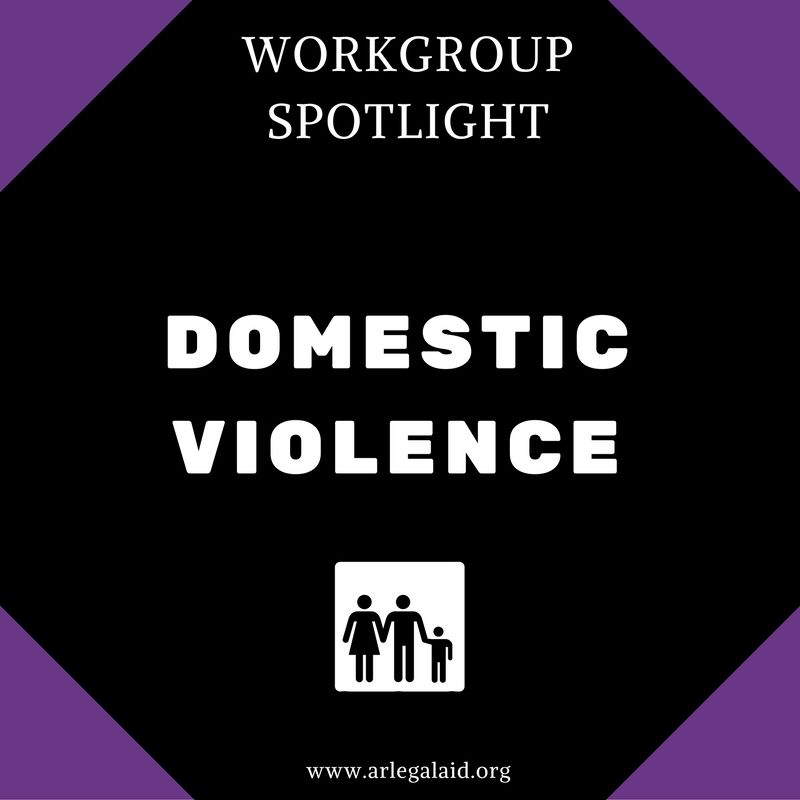 More often than we care to think, we've all been caught seeking help in a crisis. Oftentimes it's a crisis involving a problem of close proportions, our personal relationships, families and job contacts. This makes the crisis particularly painful, generally leaving us stress-filled and in the dark as to what to do and what resources are available. It's during these times that we need to turn to knowledgeable, trusted and reliable resources for help.
Such is the plight of many weekday callers to the Helpline at Legal Aid of Arkansas (LAA) and Center for Arkansas Legal Services (CALS), statewide legal resource corporations. These entities serve eligible under served callers throughout designated regions of Arkansas, providing help and direction in major legal systems, or Work Group areas as they are called. Those legal systems, called Work Groups, include the following areas: Domestic Violence, Consumer, Housing and Economic Justice. There is also a Medical-Legal Clinic referral service for clinic and hospital patients identified as having interrelated and qualified legal needs.
Since the stability of our homes and families are central to the positive functioning of our society, domestic-related crises often bring accentuated problems, requiring immediate decisions on related financial, medical, educational and related issues. It's during these times that the Legal Aid (and CALS) staff are available and acutely focused on incoming caller needs streaming in from around the State service areas. A caller will initially be greeted by an Intake Worker who performs a type of legal triage on caller information, determining eligibility for services, facts & issues involved, & the type and level of service needed. Once this initial Intake is completed, the caller is then immediately transferred to an Attorney experienced in the legal issue(s) identified to speak with the caller. At this point, the Attorney confirms and clarifies facts, and may also obtain additional information to gain a clearer picture of the case facts and issues as they apply to existing law.
Due to the number and volume of calls to the helpline, callers may have a wait of several minutes for the legal interview. However, though inconvenient at times, the call congestion may occur due to the number, frequency and nature of crisis-laden calls. Nonetheless, Legal Aid's policy is to ensure prompt, detailed and accurate caller quality of services.
The helpline is Legal Aid's arms extended to our Arkansas community residents to assist, under-gird and advocate for the legal needs of hurting & confused clients. The skilled helpline Intake workers and Attorney Advocates bring many years of Courtroom, counseling, community and related training for clients experiencing thorny domestic situations.
Sadly, too often the domestic problems generate stress leading to physical or threatened physical violence, necessitating quick & immediate action and law enforcement intervention. The helpline staff is there to guide victims of domestic violence to safety, whether it means forcible removal of a perpetrator from the residence, or seeking quick shelter protection for victims. If legal protective relief is needed, Legal Aid then usually provides Courtroom advocacy for abuse victims under the Domestic Abuse Laws, ACA §§ 9-15-101, et seq. Statutory relief under this provision of law spans from Ninety (90) Days to a maximum of Ten (10) Years. Other Domestic Violence helpline relief includes protection from eviction by a landlord and child custody protections.
Again, with Legal Aid's strong motivation coupled with articulate legal skills cause it to be very in much demand in the state community. Thus, it remains a recognized leader in the Judicial, legal and social services fields where provision of legal resources are sought. Callers seeking our services are reminded that they may speed up the interview process by having their needed documents and information available before calling, or while waiting. This includes Social Security cards, birth certificates, marriage licenses, legal documents served upon the caller, i.e., divorce summons & complaint, modification motions/or requests, and the like. If served with legal papers by a process server, it is also very important to remember and jot down the date when you as caller were served, or handed these legal papers.
For more information, you may visit the Contact Us page on our website or call the Legal Aid of Arkansas Helpline at 1-800-9 LAW AID (1-800-952-9243)
Key words: helpline, crisis, workgroups, domestic violence, Legal Aid of Arkansas