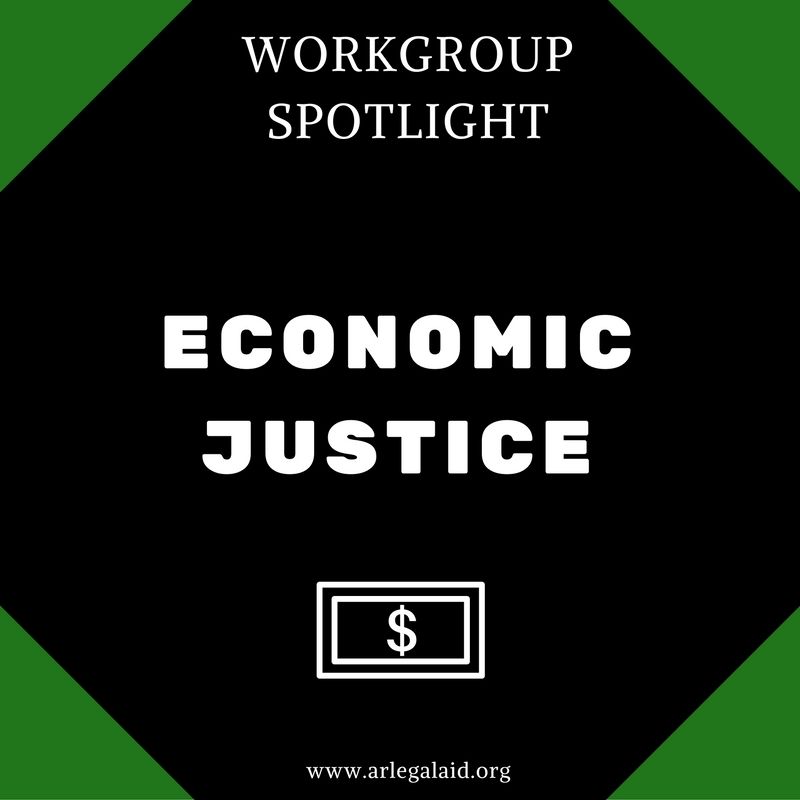 All over the county, health care institutions and legal institutions are creating unlikely partnerships to help children, elderly, veterans, and people with chronic illnesses in their communities to get and stay healthy. Medical Legal Partnerships have been established in almost 300 health care institutions in 41 different states. The mission? To improve the health and well-being of people and communities by using lawyers to tackle health-harming legal needs and social-conditions.
How do lawyers help with health?
Studies show that around 40% of health is determined by genetics, medical care, and personal choice, while 60% is determined by social and environmental factors, such as income, health care, access to healthy food, housing, education, job stability, and personal safety (National Center for Medical Legal Partnerships).
How is Legal Aid of Arkansas involved?
Legal Aid of Arkansas is proud to be the legal partner for all Medical Legal Partnerships in the state of Arkansas. We partner with Arkansas Children's Hospital, Lee County Cooperative Clinic, Mid-Delta Health Systems, Inc., Mid-South Health Systems, ARcare, and Veterans Health Care System of the Ozarks. With help from volunteer attorneys from across the state, we are able to improve health for our community.
What services does a Medical Legal Partnership offer?
Through our partnerships, Legal Aid of Arkansas attorneys provide representation to patients young and old in many areas of law, including guardianship, wills, power of attorney, Medicaid, social security benefits, SNAP benefits, education and special education, housing, debt collection, and more. In addition to representing patients, we also train medical staff on legal needs and work creatively with medical providers to meet the needs of their patients. We host patient training sessions on different areas of law so that patients can be empowered and educated on their rights.
How do you get help?
To get services through one of our partnerships, you must meet three requirements. (1) You must be an active patient at one of the health care institutions. (2) You must be a citizen of the United States. (3) You must meet our income requirements.
Examples
Example 1: A child with asthma is treated at Arkansas Children's Hospital. She is seen regularly and has good medication compliance. Over the course of three months, she ends up in the Emergency Room three times for severe asthma attack. The medical team learns that the child lives in a home with mold and the mold triggers severe asthma attacks. Although the parents have tried to get the landlord to clean up the mold, the landlord has not. In this example, the legal issue is causing the health issue. An attorney could get involved and help the family with their housing situation, which in turn, improves the health outcome.
Example 2: A woman is seen at a local hospital following removal of a breast tumor. She applied for Medicaid over a year ago, and she still hasn't gotten approved. Her medical condition requires constant attention and she has racked up over $25,000 in medical bills. Because she does not have insurance and cannot pay the bills, her doctors stop treating her. Her medical condition is not monitored for several months. In this example, because the woman hasn't been approved for Medicaid, she cannot get medical care. An attorney could get involved to help the woman get approved for health insurance, get retroactive coverage for the $25,000 bills, and resume her medical treatment. All of these things improve the woman's access to health care and her overall health.
Key words: Medical-Legal Partnership, Legal Aid of Arkansas, health care, Arkansas Children's Hospital, Mid-Delta Health Systems, Inc., Mid-South Health Systems, ARcare