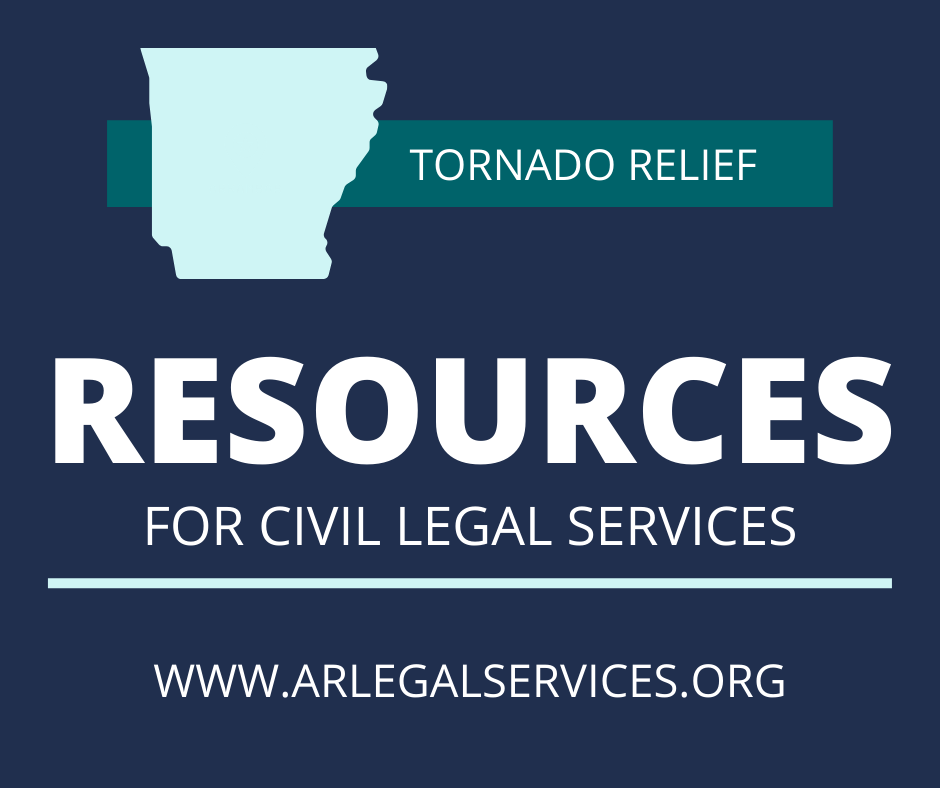 Legal Aid of Arkansas recognizes the legal issues that follow from tornado damage in a community. Legal Aid can help serve those impacted by the recent tornadoes in Arkansas. The recent destruction caused by tornadoes in Harrisburg and Jonesboro has affected the homes, businesses, and lives of so many. Due to the damage, Governor Asa Hutchinson declared this a state disaster area, and we are creating and updating resources that may help recover from these tornadoes and other storms that may impact the state.
Please visit Arkansas Legal Services Online for updated tornado recovery resources and ways Legal Aid can help. Here you will find a multitude of resources. When impacted by a tornado, you may need tips on How to Hire a Contractor After a Disaster and get Help With Filing Insurance Claims. These tips can help you navigate the process and avoid problems.
Please call our HelpLine at 1-800-952-9243 if you are experiencing any civil legal problems.