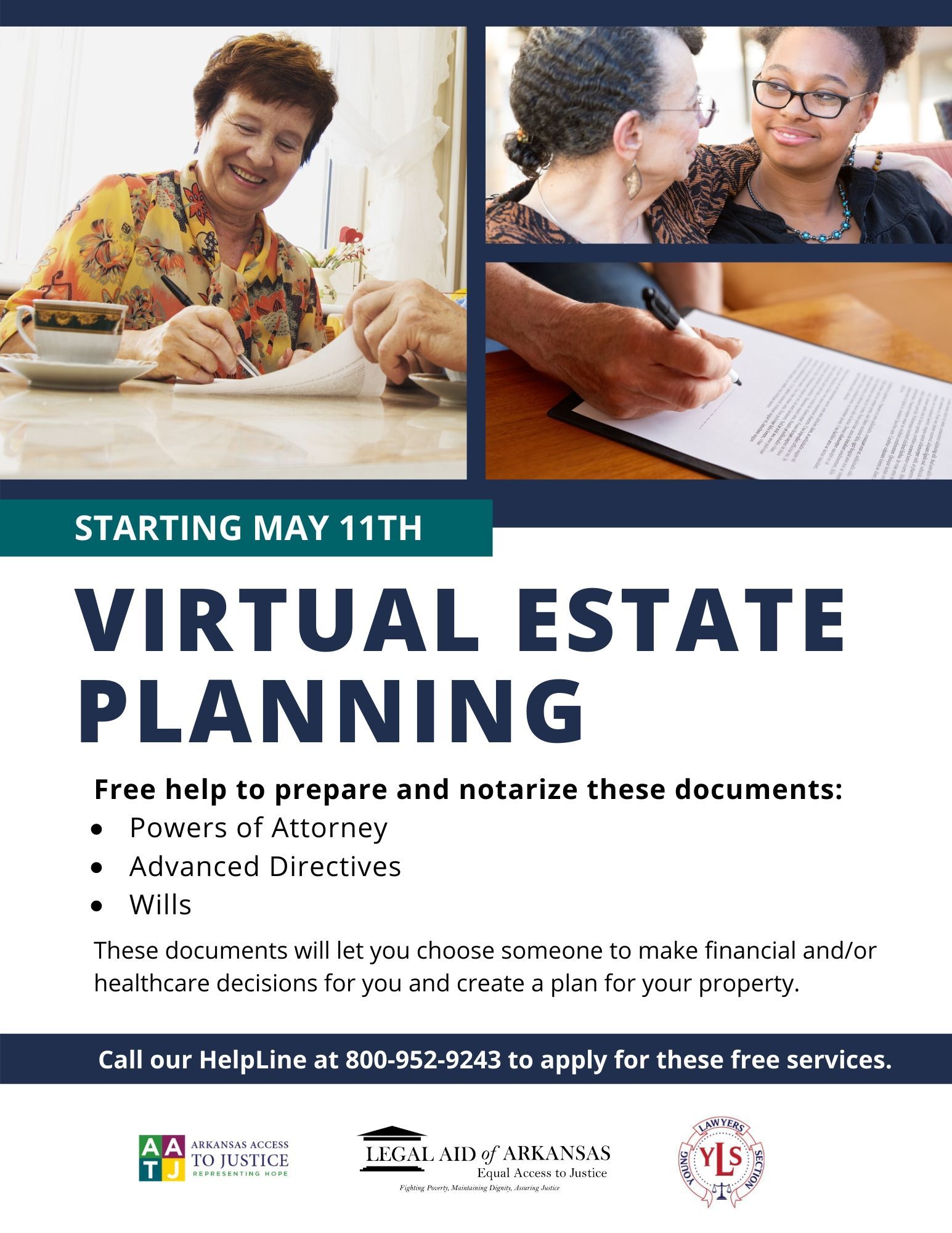 Starting May 11th we will offer Virtual Estate Planning to prepare Powers of Attorney, Advanced Directives and Wills. These documents will let you choose someone to make financial or healthcare decisions for you and create a plan for your property.
Call our HelpLine at 800-952-9243 to apply for these free services.
We appreciate our partners Arkansas Access to Justice and Arkbar Young Lawyers Section for helping us provide this assistance during this global health emergency.
Find more information and resources to help you through COVID-19 at www.arlegalservices.org/covid-19.