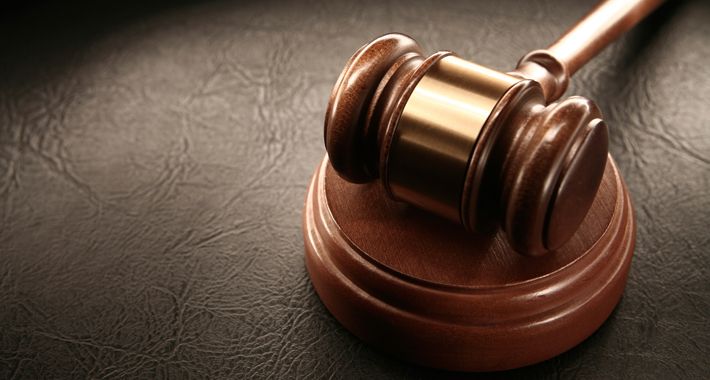 Legal Aid of Arkansas filed a Freedom of Information Act lawsuit against the Department of Workforce Services, claiming the agency is withholding information about its decision-making processes during the COVID-19 pandemic and about its relationship with a vendor that suffered a data breach last year involving 30,000 applicants.
The suit was filed in Pulaski County Circuit Court Feb. 22.
The lawsuit says Legal Aid has been seeking information from DWS for months about the cause of agency delays processing applications for traditional unemployment insurance and Pandemic Unemployment Assistance.
A press release from Legal Aid said the organization has received calls from Arkansans complaining of "months-long delays and wrongful denials." As of December 18, 2020, more than 26,000 unemployment claims awaited a decision, with about one-fourth waiting longer than three months, the nonprofit said. Some clients were told they could wait as long as six months for an initial decision, with appeals waiting three or four months longer.
In its legal filing, the agency said it has fielded many requests from clients it says are having difficulty accessing benefits because of delays, wrongful denials, unsubstantiated allegations of fraud or overpaid benefits, and other issues.
Legal Aid has sent DWS two Freedom of Information Act (FOIA) requests it says were answered inadequately.
The first request occurred on October 13, 2020, and asked about the agency's decision-making processes. The press release said the agency responded with "extended deadlines, evasive responses, and withheld documents."
Under FOIA, state agencies have up to three working days to provide nonexempt, existing documents.
The nonprofit sent a second FOIA request Dec. 8, but the agency has not provided some of the requested records or provided an anticipated date when others would be provided.
That request specifically sought information about services provided to DWS by Protech Solutions LLC. Protech provides a web-based application process for Arkansans to apply for Pandemic Unemployment Assistance. The company's algorithms determine eligibility for weekly benefits.
As reported by content partner KATV, the Little Rock software company was paid $3 million and given three weeks to create the system, but 10 days after the site became operational, Gov. Asa Hutchinson announced a data breach had occurred and the Social Security numbers and banking information of about 30,000 applicants had been exposed. Protech's own site then went down. Protech has developed programs for other state agencies.
The filing states that DWS Associate General Counsel Sherry Seiffert said on December 21 that the agency could not release any documentation about Protech from April 27, 2020, through the current date because the Department of Commerce is cooperating with an FBI investigation into "the recent data security incident."
However, the filing says DWS has not provided evidence to support its claim that the investigation is ongoing or that it involves criminal activities that would qualify for a FOIA exemption.
DWS spokesperson Alisha Curtis said the agency has not been served with the lawsuit and could not comment at this time.
Legal Aid attorneys Trevor Hawkins and Jaden Atkins said the issue they were most concerned about was the unreasonable delays for both programs. Documents that were received from the first FOIA request led to the belief that Protech's algorithms make initial eligibility determinations that are confirmed by state employees under the state's contract with the company. However, it's not clear how in-depth that confirmation process is.
"We know that there is something in that algorithm that says you should be approved or you shouldn't be approved, and we know that the state employee is supposed to have to confirm that, but again we don't know the extent," Atkins said.
Legal Aid sued DWS in federal court saying the agency discriminated against a Spanish-speaking client who had waited 11 months to hear a decision. The initial hearing is scheduled for March 5.
https://talkbusiness.net/2021/02/state-agency-sued-over-foia-requests-about-jobless-aid/