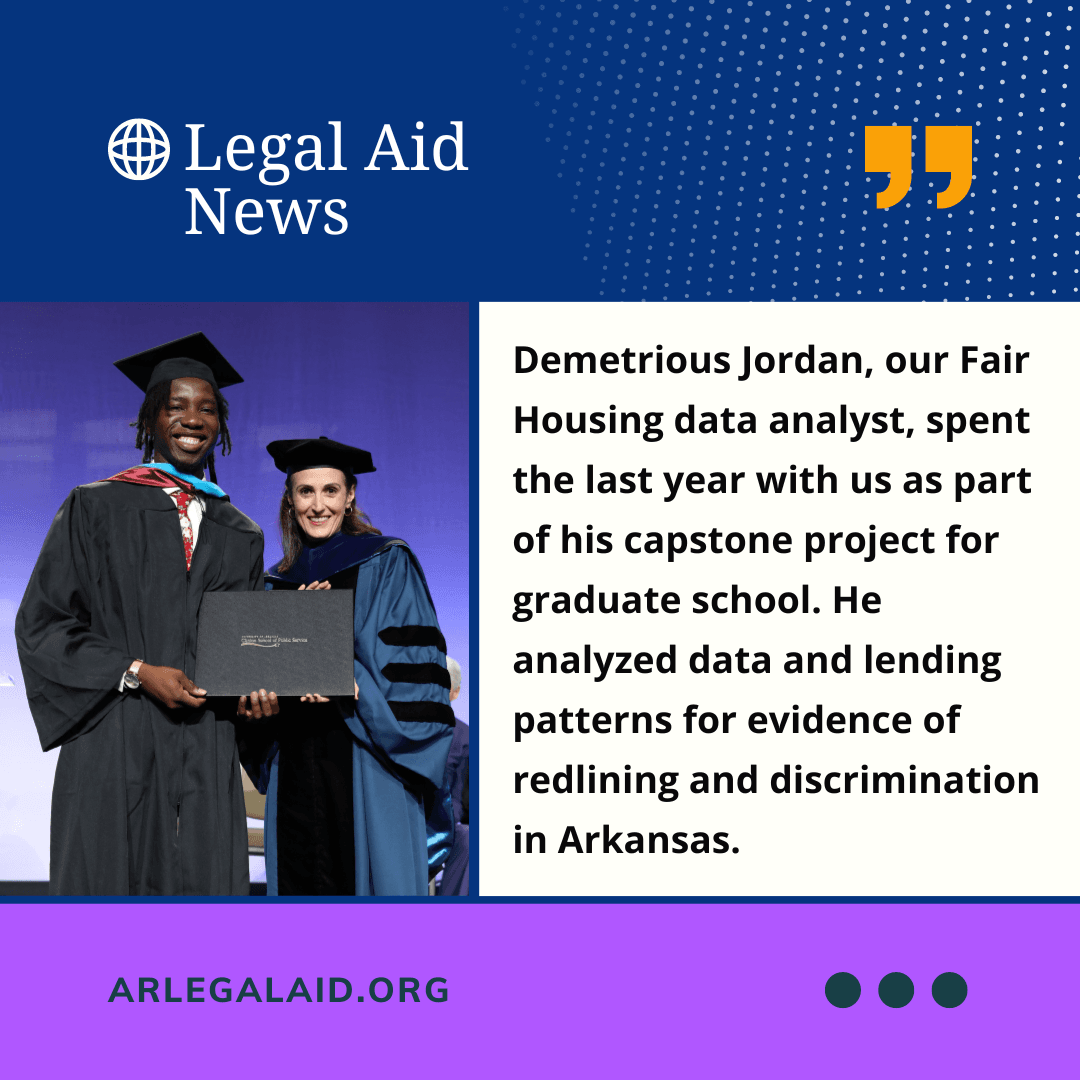 Demetrious's research focused on analyzing patterns of housing discrimination in home mortgage lending practices between White and African American folks in Pulaski County in 2017. "One of the very first projects of its kind in the history of Pulaski County, AR," states Demetrious.
The ultimate goal for the capstone project is to highlight the existence of current discrimination practices in home mortgage lending, which continue to increasingly affect underrepresented minority communities, more specifically, African American folks.
Demetrious adds, "I would love for people to take this project (and its limitations) and understand that while we are living in a much more advanced society across a plethora of different fields and professions, that does not necessarily mean that discrimination has completely dwindled away as well. In fact, it could mean the opposite as discrimination could also get more advanced and discreet."
To continue his work with the Fair Housing Project, Demetrious will continue to work with Legal Aid as a data analyst, expanding his focus on counties across Arkansas and hopes to develop a strategy for testing lenders and financial institutions for Fair Housing Act violations.
You can learn more about Demetrious and his journey here: https://www.ddmotivates.com/capstone