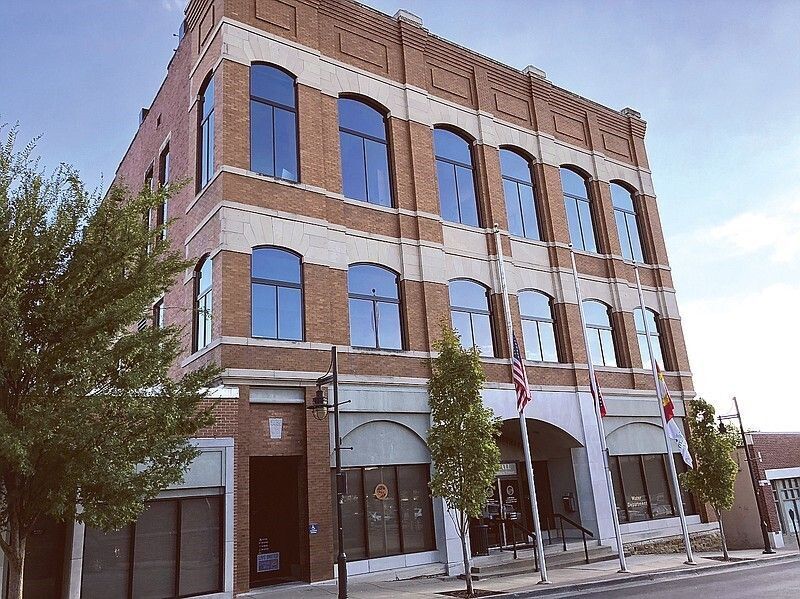 FAYETTEVILLE -- The City Council approved two allocations of American Rescue Plan money Tuesday, one for a health care workforce development program and the other to provide legal assistance to residents whose Medicaid may end soon.
Council members approved both votes separately 8-0. The first allocation was a $742,223 agreement with Upskill NWA through the Excellerate Foundation. The Upskill NWA program provides health care job training and placement services to lower-income residents. The money will reimburse educational costs such as tuition, books, fees and school supplies, as well as wraparound support to address barriers such as transportation, child care, housing assistance and mental health support.
The other allocation was a $92,156 agreement with Legal Aid of Arkansas to reimburse costs for legal services to residents who will be terminated from Medicaid coverage once the federal covid-19 public health emergency ends.
Justin Fletcher, vice president of programs at Excellerate, said the program will target nontraditional students who live in the city. Often traditional students who come to Northwest Arkansas to train in health care end up taking jobs elsewhere in the country, he said.
"Nontraditional students are older, they have families here, they have roots here, their friends are here. They are about this community," Fletcher said. "They are going to stay here, and that's what we need."
The Upskill NWA program brings together employers, educators and providers of health and human services, Fletcher said. The program attempts to remove barriers program participants face by helping with costs such as child care, bills, rent and transportation in the form of gas cards or car repairs, he said.
Graduates of the 3½-year program commit to staying employed with local health care providers for at least two years. Occupations can include registered nurses, licensed practical nurses, radiologic technicians, emergency medical technicians, surgical technologists and respiratory therapists.
Fayetteville has 27 participants in the program now. Two of them, Omamuyovwi Adiorho and Ana Martinez, spoke to the council about their experiences.
Martinez said she had a dream to become a registered nurse but couldn't afford the education required. Taking part in the program has given her peace of mind to go to school full time without having the burden of making ends meet with two children at home, she said.
Council member Holly Hertzberg sponsored the proposal, which she called an important initiative that will help residents climb their career ladders.
Council member Scott Berna sponsored the Legal Aid of Arkansas proposal, saying he wanted to address an urgent need that a member of the organization stressed during the council's Jan. 3 meeting.
The federal public health emergency associated with covid-19 has been extended, said Jaden Atkins, associate attorney with Legal Aid of Arkansas. However, the omnibus spending bill Congress passed decoupled an April 1 deadline to terminate Medicaid coverage related to the pandemic from the emergency declaration. Arkansas set a six-month time frame from that date to process those terminations, she said.
That means 25,000 or so residents in the city who are on some form of Medicaid could have vital services and access to medications cut off soon, Atkins said. Legal Aid of Arkansas will help those residents navigate the system to try to maintain as many of those services as possible, she said.
Council member Sarah Moore praised the organization's work and said she enthusiastically supported the proposal.
"This is a small investment that we can make for the greater well-being of our community," she said. "This is exactly what these American Rescue Plan dollars were for -- helping our disproportionally impacted populations."