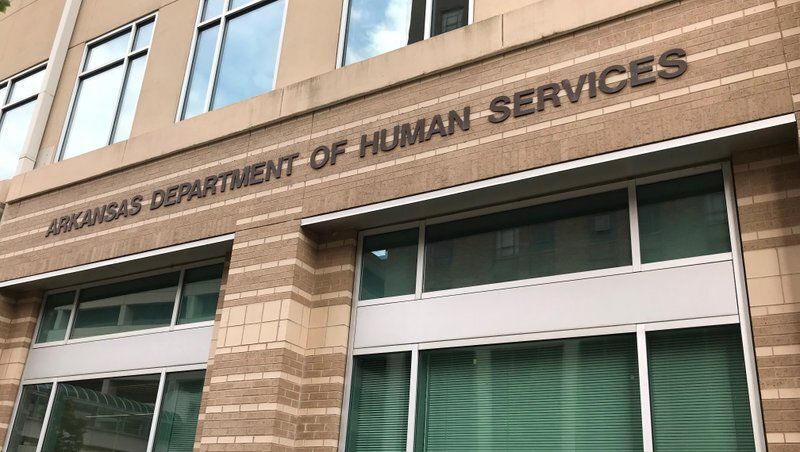 The state Department of Human Services has agreed to pay $460,000 to settle a lawsuit that contended it improperly reduced and terminated in-home services for elderly and disabled people.
The department has also agreed to make changes to ensure benefits aren't improperly cut to participants in the ARChoices program in the future.
According to a news release by Legal Aid of Arkansas announcing the settlement, ARChoices serves about 11,000 Arkansans who need help with daily living tasks such as dressing and bathing.
Three disabled Arkansans contended in the suit, filed by Legal Aid, that their services were reduced or terminated as a result of DHS assessments of their needs using a computerized tool.
The plaintiffs had appealed the termination or reductions, but the DHS terminated or reduced their benefits while the appeals were pending, the suit contended.
"Under the the U.S. Constitution's due process clause, people who face benefit cuts have the option to appeal the decision and keep their benefits in place while the appeal is pending," Legal Aid said in the news release.
"Although all three plaintiffs appealed immediately and asked to keep their benefits in place, DHS nevertheless implemented the cuts."
The three plaintiffs were left without in-home care for several months after having their benefits cut during the appeal process. The care included aid in "bathing, using the bathroom, getting out of bed and cooking," according to the news release.
The lawsuit was initially filed in May 2019 by Ginger Elder of Jonesboro and was joined by Benjamin Taylor of Fayetteville and Jacquelyn Dearmore of Yellville in 2020.
In March 2022, U.S. District Judge Kristine G. Baker denied a motion by the state to dismiss the lawsuit. The state appealed, and a panel of the 8th U.S. Circuit Court of Appeals in December upheld her ruling.
Under the settlement, each of the three plaintiffs will receive $120,000. The remaining $100,00 of the settlement will go toward Legal Aid's attorneys fees and costs.
According to the news release, money that the group receives from the settlement will be used to serve low-income Arkansans. No Legal Aid attorneys will gain financially from the settlement, the release says.
"We are so happy that our clients will finally get some relief for all they suffered," Kevin De Liban, Legal Aid's director of advocacy, said in the release.
"Their courage in bringing this case and sticking with it for several years will make things better for so many other people."
Under the settlement, DHS agreed to update its appeal procedures, change its notices to recipients and extend the window to file an appeal from 30 days to 35.
The settlement also requires DHS to implement a rule change allowing for the automatic continuation of benefits for all beneficiaries who appeal a cut or reduction unless the beneficiary opts out.
De Liban called it "one less hurdle to jump through."
"In most Medicaid programs, if you are terminated, you have to appeal and state affirmatively, 'I want my benefits to continue pending appeal,'" De Liban said. "The settlement will change it so that if your appeal is timely, it will assume you want your benefits to continue while the appeal is pending unless you choose to opt out."
The settlement also requires DHS to meet with Legal Aid at least quarterly and provide reports of the total number of timely appeals received from ARChoices beneficiaries.
"I'm so thrilled. It means a lot to find out that other people who need help are going to get it," Dearmore said in the news release.
Baker entered an order on July 21 approving the settlement. She directed the parties to file a joint status report or documents dismissing the case by Aug. 31.
In an email Tuesday, DHS spokesman Gavin Lesnick said department officials are "limited in what we can address before the lawsuit has been formally dismissed."
"The Arkansas Department of Human Services is committed to ensuring that Medicaid programs provide services to eligible Arkansans who need them, including those who qualify for ARChoices," Lesnick said.
"We are always focused on ways that we can improve our operations and processes so that services are delivered both efficiently and fairly. These efforts will continue both within ARChoices and across all programs that DHS administers, and we look forward to working with Arkansas Legal Aid and other stakeholders as we advance this critical work."
Ly is a Report for America Corps member.