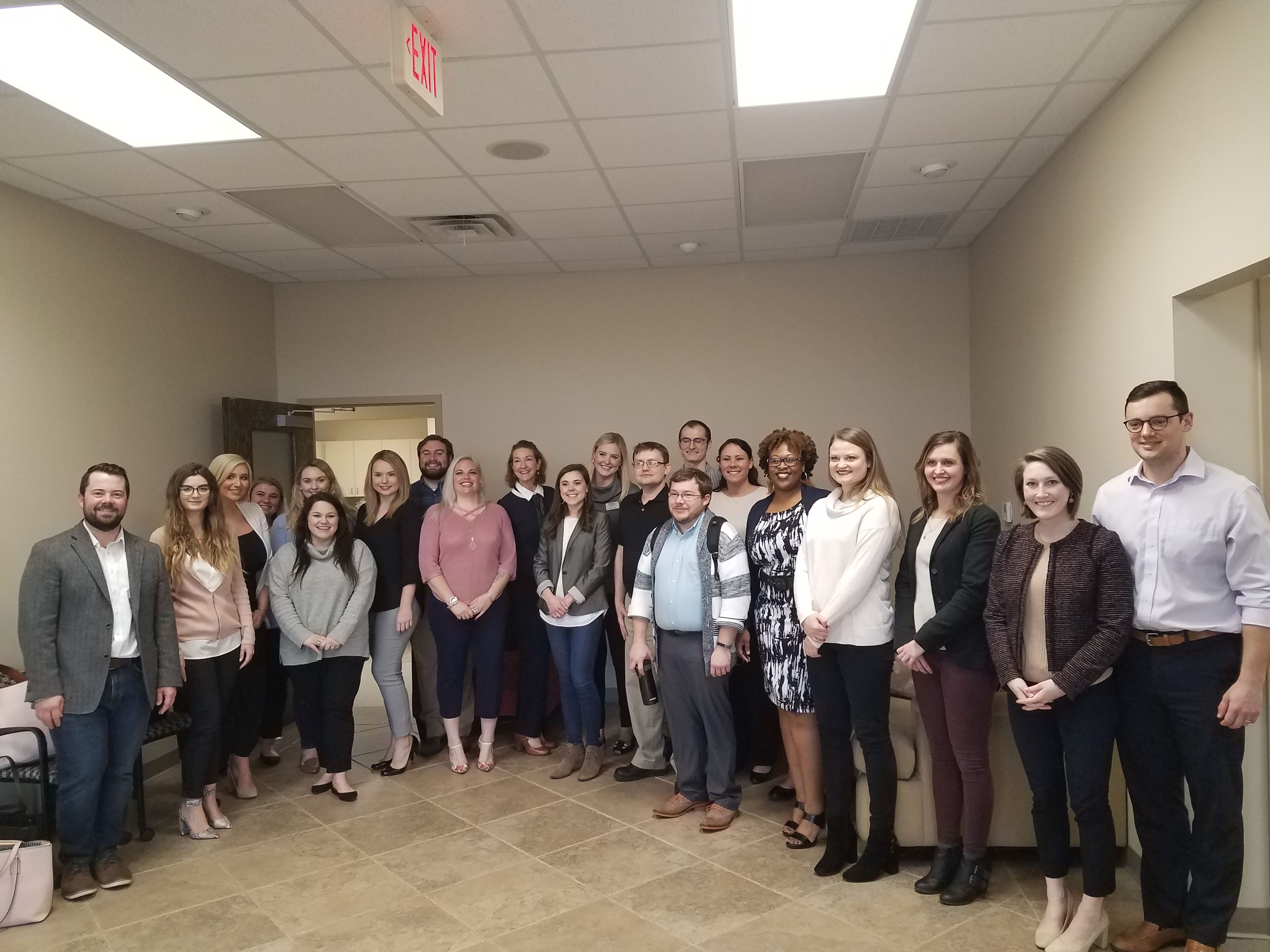 For Immediate Release
Feb. 5, 2019
SPRINGDALE, Ark. - Legal Aid of Arkansas, in partnership with the Single Parent Scholarship Fund of Benton County and the Benton County Bar Association, hosted an estate planning clinic on Feb. 2 for recipients of the Single Parent Scholarship Fund.
The scholarship fund helps single parents gain self-sufficiency through secondary education. Planning for Your Family's Future benefited 25 scholarship recipients in drafting wills, powers of attorney and advanced directives. Attorneys and staff from Legal Aid, private attorneys and University of Arkansas School of Law students assisted in preparing a total of 91 documents.
Legal Aid staff provided legal documents, helped recruit attorneys, drafted documents and provided notaries and witnesses for the participants. All private attorneys who participated are a part of Legal Aid's pro bono panel. This is the first year the event has been held, with 14 attorneys, two paralegals and 15 law students volunteering.
Greneda Johnson, pro bono manager, and Heidi Jamison, volunteer recruitment AmeriCorps VISTA, organized the event along with Renee' Hutton, program coordinator at the scholarship fund, and Katlyn Taylor, director of student support services at the scholarship fund, and Benton County Bar Association members Katie Eaves, bar president, Jenna Fogleman, vice president, and Geoff Hamby, treasurer/secretary.
Legal Aid is a nonprofit, public interest law firm that provides free legal services to low-income Arkansans with civil legal problems across 31 counties.  To apply for assistance or for more information, call 1-800-952-9243 or visit www.arlegalaid.org.