Evicting the Monster in the Cave Symposium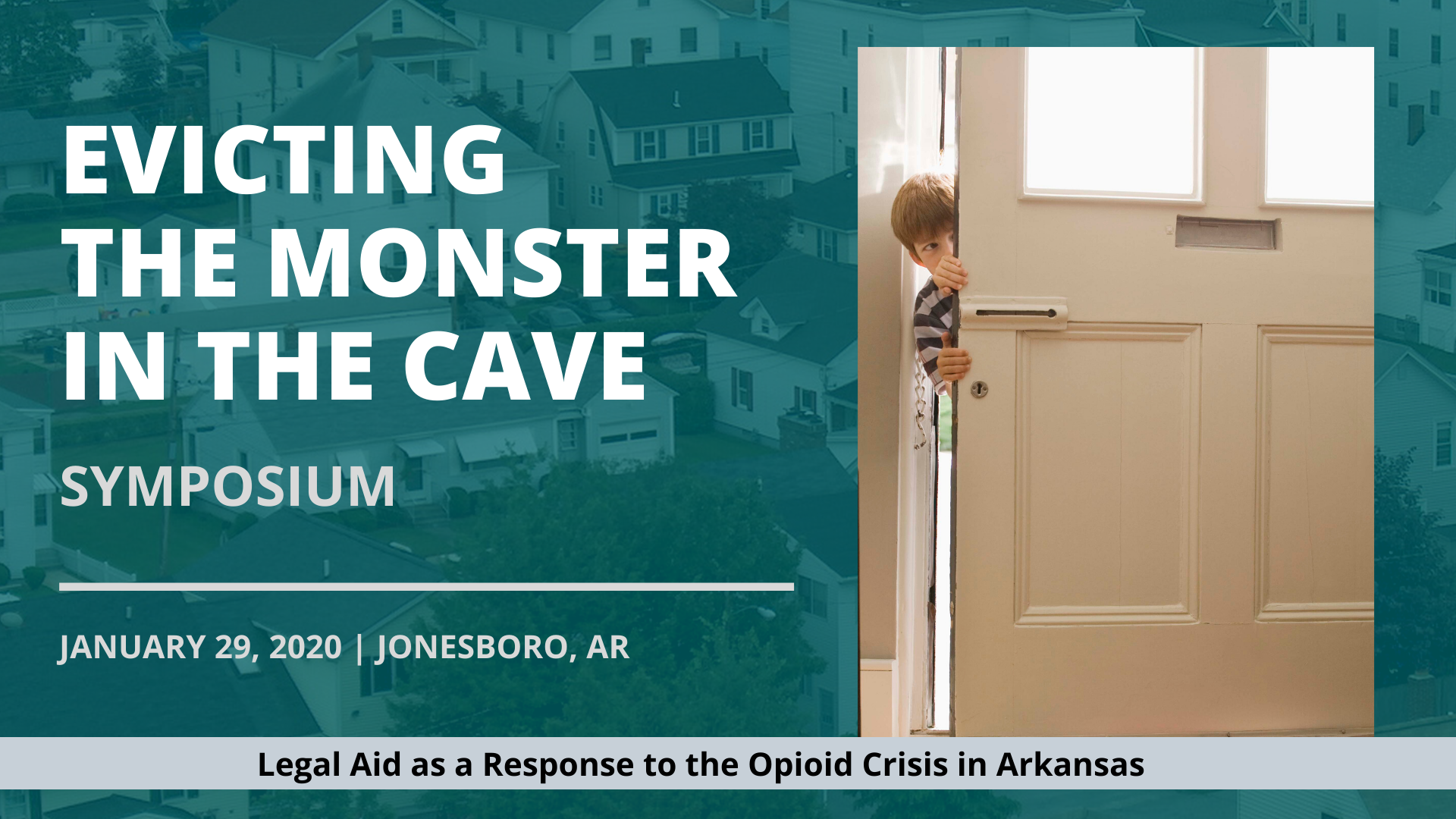 Legal Aid of Arkansas is hosting a statewide symposium to connect attorneys, judges, law enforcement officers, medical professionals, pharmacists, educators and the general public about the impact legal services can make for families experiencing opioid use disorder (OUD). Learn more about the experience of addiction, treatment, and recovery options and how civil legal aid can step in to help impacted families at different points of the treatment and recovery process.
Click "Register Now" above to reserve your spot!